Connect PeopleSoft with Crystal Reports 9.0
It had been a hard time for me trying to connect PeopleSoft with Crystal Reports. I searched in Google too and the only result I found was the query I had put in a forum. I hereby upload the same tutorial of how to connect PeopleSoft with Crystal Report 9 so that it may help many out there like me.
First the Configuration in Configuration Manager: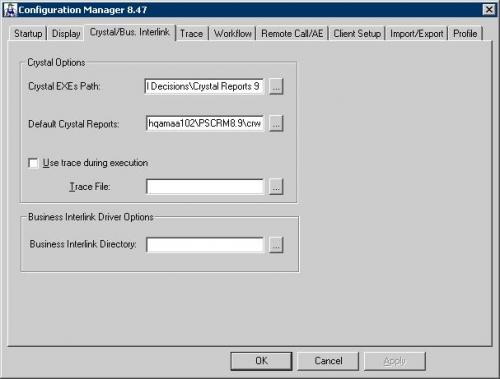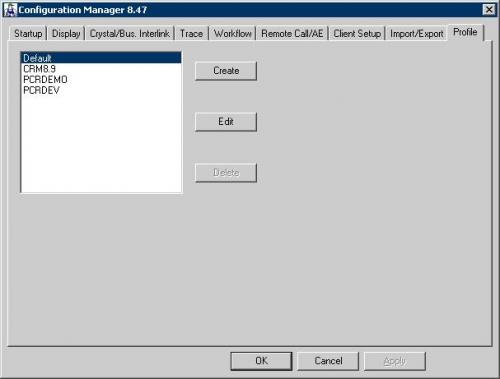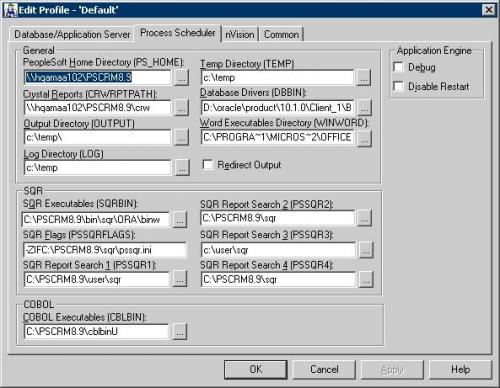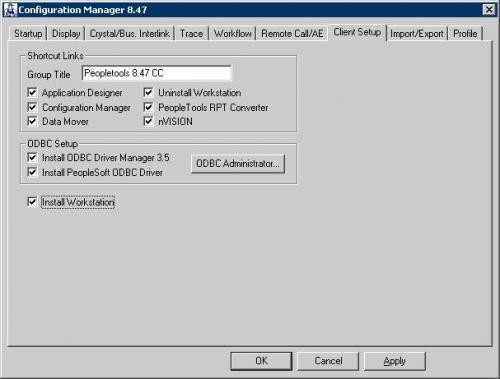 Now create a tree. Navigation: PeopleTools >> Security>> Query Security >> Query Access Manager and add records to it.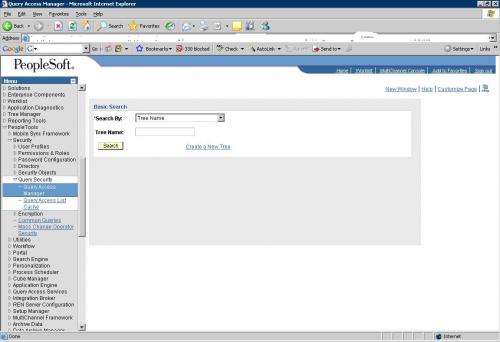 Now add a process name in Process Scheduler.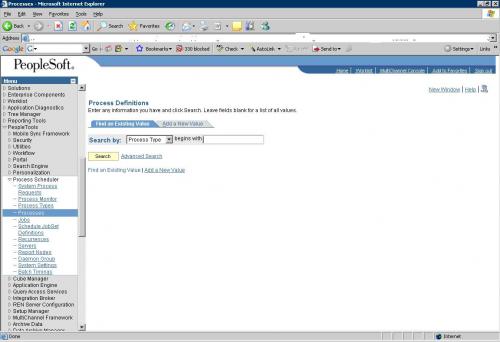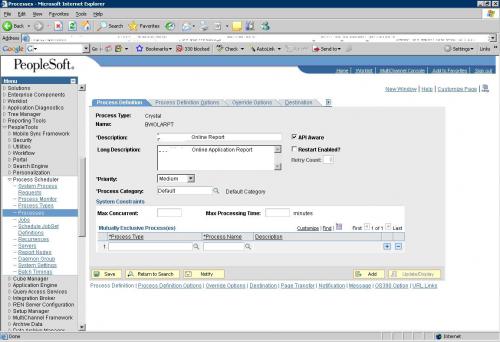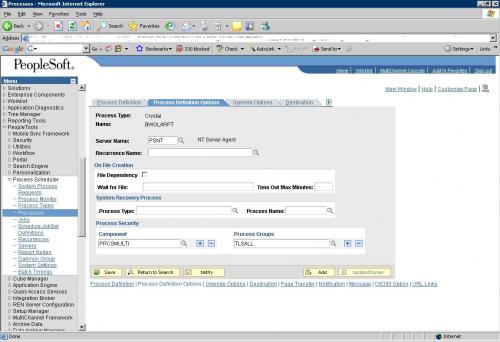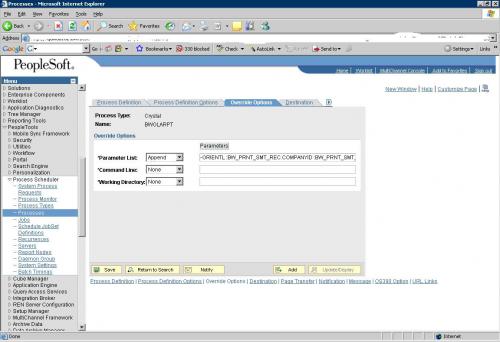 Now create a query using values passed as prompts. Then open app designer and go to query. Then run to crystal. Now modify the crystal report as per your needs. The crystal report name should be same as process name.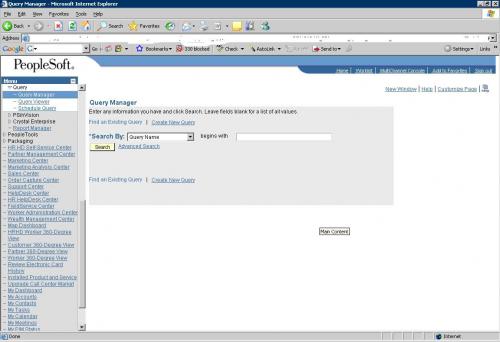 You can also make queries from App Designer > Go > Query

You will get the following window: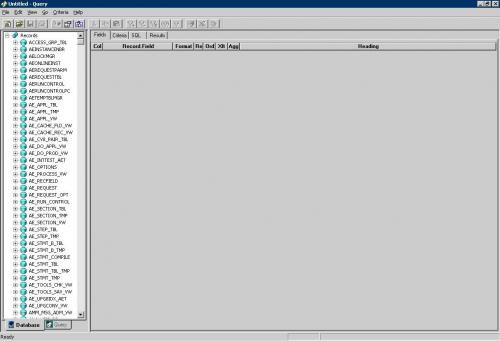 From the database tab; select the record you need to use in the query and then drag it to the 'Fields' tab. For e.g. I have pulled RD_COMPANY. You will find in the screenshot below that the Query tab is activated now.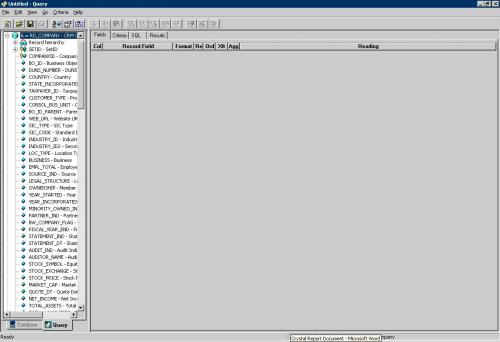 Select the fields you want to select and then go to the criteria tab. Right click below Expression2 and then you will find 'Prompt' option there.

Once you select the 'Prompt' option you will receive the following window: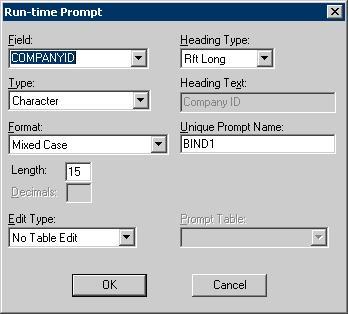 Click on OK.
You have added a prompt to your query.
N.B. If you have more than one prompts in your query; they should be in the same order as it is in Override Options in your Process Name.
Once you have created your query and executed the query to check if your query is working properly; save the query with the name same as the process name. Now click on Run to Crystal to generate the Crystal Report with the name same as the Query name.
You can now edit the Crystal Report as per your need.
What did you think of this tutorial?