There are an estimated 200,000 playground related injuries or illness in the United States per year. Maintaining the safety of the playgrounds in which our children play on is crucial to maintaining their health and well-being. Day cares, schools, home day cares, pre-schools, Head Start programs, community centers and city parks all can benefit from the expertise of a Certified Playground Safety Inspector.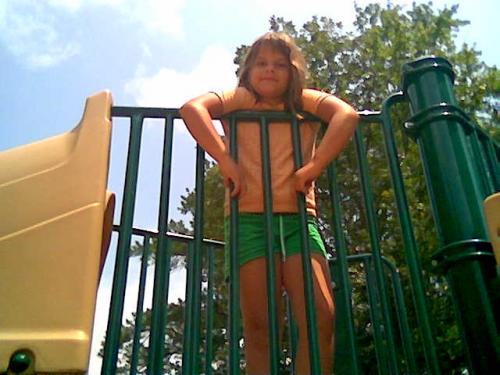 There are an estimated 200,000 playground related injuries or illness in the United States per year. Maintaining the safety of the playgrounds in which our children play on is crucial to maintaining their health and well-being. Day cares, schools, home day cares, pre-schools, Head Start programs, community centers and city parks all can have playgrounds and therefore there is potential endangerment to your child. The field of Parks and Recreation and the need for Certified Playground Safety Inspectors are growing fields with courses offered in every state at a minimal cost and certification is good for 3 years. Generally, a person who is also majoring in or working in the field of Parks and Recreation will also obtain a CPSI license/certification.
A Certified Playground Safety Inspector (CPSI) is a career that was developed by the National Playground Safety Institute (NSPI) and is recognized nationally by the National Recreation and Park Association (NRPA); both can be viewed on the website www.nrpa.org. No prior experience is necessary but a candidate for the certification must attend a training course, pass a final exam and be re-certified every three years. Upon completion of the training course you will receive a certification that is recognized nationally.
To find out if there is a training course offered in your area you can call our local Parks and Recreation Department or you can visit the web site for the NRPA. The training course costs on the average $340.00, this includes all course materials, but individual states or Parks departments might offer discounts or attach other fees. For accurate costs and fees you will need to call the number for the state and city you wish to attend. If you pass the final CPSI exam you will be mailed a certificate from the testing agency in approximately 8 weeks after the results are released.
The course is generally a two-day, 15-hour course although training dates and times will vary depending on the state host. The course includes but is not limited to: classroom lectures, discussions and examples of maintenance problems with playgrounds through a hands-on-training. The course is based on the Consumer's Product Safety Commission (CPSC) guidelines and the American Society for Testing Materials (ASTM).
Candidates will receive "Play it Safe: and Anthology of Playground Safety" edited by Monty L. Christiansen and published by the NRPA. Course objectives will include such items as: understanding the standards and guidelines for public playgrounds, identify safety hazards within the play environment, establish repair priorities, fix items on-site, provide the necessary knowledge to establish a comprehensive program of playground and safety within a given agency and develop long-term plans to upgrade playgrounds.
Course content will provide candidates with information to injury statistics, entrapment and entanglement test procedures, safety surfacing, accessibility, layout and design, reducing risk of injury, and will also visit sites for hands-on learning.
The final exam will be held on the last day of the course and has a $100.00 fee. If you fail the exam you may request a re-scoring of the answer sheet. In order to request a re-scoring you must pay a fee of $15.00 and the request must be submitted within 60 days after the test date.
The exam is 100-130 questions multiple choice, with questions regarding everything from latest regulations to safety guidelines to auditing procedures.
In order to keep your certification current, a CPSI must be re-certified every 3 years in order to ensure that each CPSI has continued knowledge of the safety standards and risk management techniques. There is a 90-day grace period after the expiration of your certification but if you lapse beyond that grace period you will have to take the entire course over again, paying all the fees as if it is the first time.
To register for the re-certification exam you should visit the NRPA/NSPI website for a list of exam dates and places. Then you will need to contact the state host where you are planning to sit for the exam and register with them by filling out whatever registration forms they provide to you. You will need to bring these items with you to the exam: Two sharpened No. 2 pencils, one form of legal identification (driver's license, state ID cards, passport or military ID. School and work identification are not acceptable). It is advised to bring a watch to pace yourself, as you will be given a two-hour time limit.
If you arrive late to the exam you will not be allowed in and must wait until the next scheduled re-certification exam. If you need to leave the room for any reason you need permission from the test administrator and will not be allowed any make-up time. No reference materials, books or ballpoint pens are allowed. The test administrator will not answer questions regarding the content of the exam. Listen to all instructions and read all the information provided in the exam booklet that will be provided.
A test administrator has the right to excuse a candidate based on any of the following: candidate's admission is unauthorized, candidate creates a disturbance, is abusive or uncooperative, attempts to take the exam under an assumed name or identity, attempts to remove exams or exam materials from the center, or if the candidate receives help either from others in the room, written or recorded material or is suspected of doing so.
Scores will be released by the testing agency six to eight weeks after the testing date. Passing the course and exam are the technical part of becoming a CPSI but there are professional standards that must be upheld as well. Participants who do not uphold these standards of professional conduct are subject to losing their certification if the Executive Board of the NPSI finds a negative review in the reviewing process.
A CPSI must adhere to the following codes of conduct:
1.Never conduct a safety audit or inspection without the knowledge of the playground owner.
2. Hold the safety of playground users paramount in all professional services.
3. Maintain privacy; never provide your findings of an audit or inspection to anyone other than playground owners without documented permission or authorization from the owners.
4. Never promote nor discredit a specific brand or manufacturer of playground equipment and do not conduct a safety audit or inspection with these intentions, you are not a salesperson.
5. Do not discredit the findings of other CPSI, if the playground has been previously inspected, without first consulting that CPSI directly regarding their findings.
6. Always advise the playground owners or employers of seriously dangerous conditions promptly verbally and in writing and do not omit any findings from the official documentation or final report, your goal is safety; have prioritized all identifiable non-compliances must be according to the standard norm of foreseeable consequences.
7. Utilize the most current standards of care that is acceptable by the NPSI.
8. Maintain currency and competency of playground auditing and inspecting procedures including knowledge of current safety criterion and use of testing tools.
9. Use a standard playground safety audit to identify and document all situations that fall within the non-compliance standards of care along with the citation of the specific reference portion of the criterion document.
Every state has a CPSI and the demand is growing, it is advisable that every community should have a CPSI. If you can maintain these standards and pass the course and exams then you can join this growing, and very rewarding field.
Further Studies:
It is advised to read up on Playground Safety before taking the course. Some suggested readings are: "Playground Safety is No Accident" 3rd edition: Certified Course for Playground Safety Inspectors Manual: This manual will have the course syllabus and exam questions are taken from this book. Also included in the manual are the publications: Consumer Product Safety Commission's Handbook for Public Playground Safety and ASTM F1487-01 Standard Consumer Safety Performance Specification for Playground Equipment for Public Use. However, the ASTM 1487-01 guidelines can also be found on the NRPA website.
Further more, you will receive material in the mail before attending the classes, read this material. Do not rely only on the course and speakers to teach you everything you need to know for the exam or to be a successful CPSI. It is always advisable to keep up-to-date with current trends and safety concerns.