Are You For Sure In Real Love. This simple test has been proved to help many people who are looking for serious relationship and learn deep issues that one could have ignored.
Answer the questions below as truthfully as possible regardless of what your partner wants to hear.
Answer with a YES or No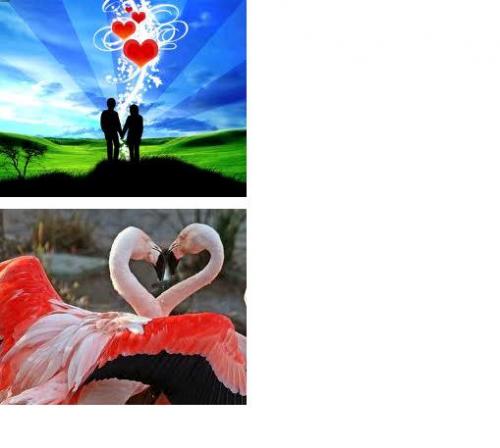 1. Do you have many interest in common with your partner?
2. Do you pride in your partner when you compare him/her with others you had known?
3. Do you need to apologize on his behalf for some things that he/she does?
4. Do you agonize from unrest when you are not together?
5. Do you have a strong desire to gratify your partner and you gladly give way on your own preference?
6. Do you struggle to keep up a conversation?
7. After a quarrel do you still enjoy each others company?
8. Do you actually want to spend the rest of your life with this person.
9. In the company of another good-looking person of your own gender would you still trust him/her?
10. Does your partner have good qualities that you would wish your children to have?
11. Do your associates and friends admire your partner and tell you that he/she makes a good match?
12. Do you ever doubt your partner's faithfulness?
13. Do your parents know that you are in love?
14. Are you planning in your mind what kind of home, children and wedding you would want?
15. Is your partner only attractive in appearance or also in the way they act, talk and think?
16. Do both of you approve normally of each other's friends?
17. Do you doubt your partner's sincerity?
18. Do you have lots of things to do and discuss together?
19. Do you think of the future in terms of 'we' or yourself?
20. In 20 years from now, do you think you will still be attracted to your partners and still have the same deep attachment?
21. When crisis hit, does it pull you together of apart?
22. Do you disagree on so many things?
23. Do you doubt about your love for your partner?
24. Do you think your partner will make a good parent ?
25. Do you support your partner's religion, beliefs, and philosophy of life?
Scores
Perfect love - if you answered NO TO 3,6,9,12,17,22,24 and if you answered YES for all the rest.
Solidly in love - 23 and above 'YES' answers
Watch Out - 20 -22 'YES' answers
Hold Out - less than 20 'yes' Answers