How to connect a Mac to a shared drive on a Windows Computer

pauljpettit

May 24, 2008

Computers
So, you've made the jump to the world of Mac OS X from Windows, but kept your old Windows PC and want to be able to access your files? This guide will show you an incredibly easy way.
1. Find your PC's IP Address
On your Windows machine go to Start->Run and Type cmd, then click Ok.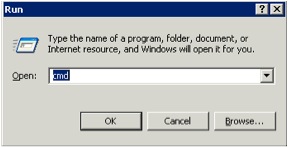 At the command prompt, type ipconfig, then hit enter. You'll be looking at the line highlighted below, IP Address. Write that number down.

2. Connect to your PC from your MAC
In Finder, choose Go, then Connect to Server.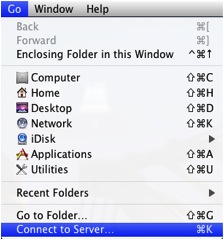 At the Connect to Server prompt, enter smb://youripaddress/c$ as shown below.
c$ can be replaced with any drive letter on your Windows Machine.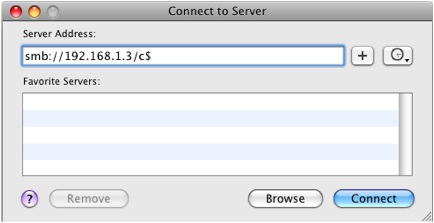 You may be prompted for your network credentials. You'll need to enter the username and password for a user with administrative rights on your Windows Machine.
That's It!! The mounted Windows drive should now appear on your Mac desktop.
Note: If you're using Mac OS X Leopard you may need to change a preference to see the icon on your desktop. To change this go to Finder Preferences and check Connected Servers under Show these items on the Desktop.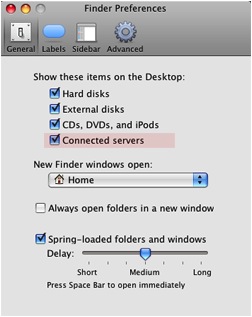 What did you think of this tutorial?