How to make Huckleberry pie

JamieTurner

Mar 10, 2008

Food
Huckleberries grow wild in many areas and can be found in produce markets in summer, but usually only where they grow. They are similar to blueberries but smaller and with more noticeable seeds. Baked in a pie they are smooth and bright tasting. Serves 10.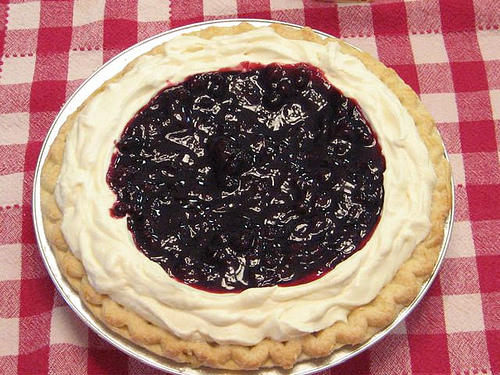 Things you'll need
rolling pin

Pastry brush

1 9-inch baking pie plate

2 uncooked pie crust shells

6 cups (baskets) of huckleberries

¼ cup all-purpose flour

1 cup sugar

1 tbsp. milk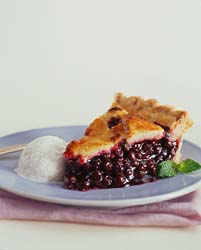 Procedure Steps
Place one of the uncooked pie shells onto a lightly floured surface and gently roll it out to an 11-inch round circle. Drape the shell over the top of the pie plate with about one inch overlapping the sides. Work your way around the pan, gently lifting the edges of the dough so that it settles to the bottom of the pan and against the sides without stretching. Gently press the dough against the sides of the pan and into the corners. Refrigerate until firm, about 20 minutes.

When the pie shell is firm, use a knife held vertically against the side of the pan to trim the inch of excess off the shell. Press the edge of the dough against the edge of the pan, hooking it slightly under the rim of the pan to eliminate any chance of shrinkage during baking.

Wash and drain the huckleberries. Place the berries into a mixing bowl then sprinkle the flour and sugar over them. Stir lightly with a spoon. Pour the berries into the pie shell. Brush the edges of the shell with water.

Preheat the oven to 450 degrees. Place the other uncooked pie shell onto a lightly floured surface and gently roll it out to an 11-inch round circle. Carefully drape it over the filled pie shell with about one inch overlapping the sides. Gently press the edges of the top and bottom crusts together to fuse them. Crimp the edges together by pinching them with your finger and thumb.

Brush the top of the pie lightly with milk. With the tip of a knife cut eight slits in a circular pattern about two inches from the center of the pie and one slit in the middle.

Bake for 15 minutes. Lower the oven temperature to 350 degrees and continue baking until the crust is golden brown and the berries are bubbling inside, about 30 minutes. Remove from the oven and cool on a wire rack.
Tips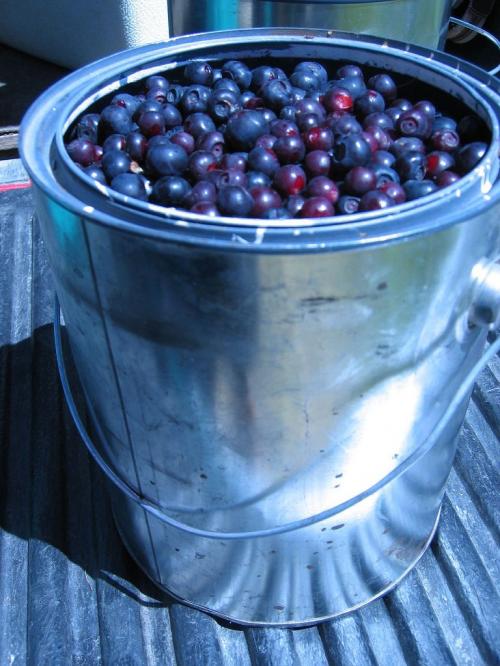 What did you think of this tutorial?