Pepperoni Bread
With assistance from PotatoPig
Ingredients:
2 frozen loaves white bread dough
½ lb pepperoni
8oz mozzarella cheese
2 pieces parchment or wax paper
Parmesan or other favorite grated cheese
2 tablespoons butter
Steps:
Preheat oven to 350 degrees
Take 2 loaves, frozen, white bread dough and thaw in fridge.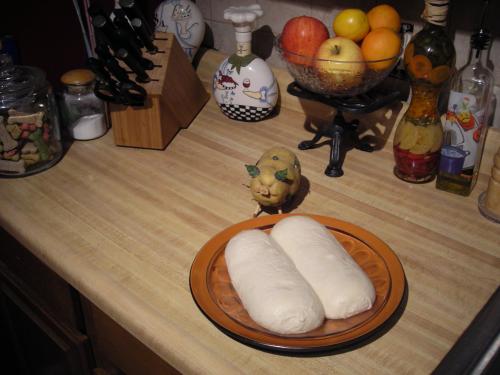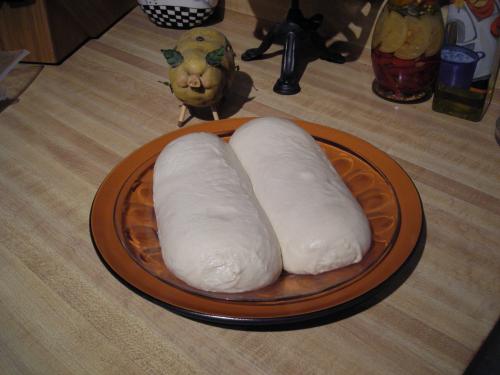 Cut 1 8oz block of mozzarella cheese into slices as shown.
Lay out appx ½ lb of pepperoni (increase amount if you're a pepperoni lover)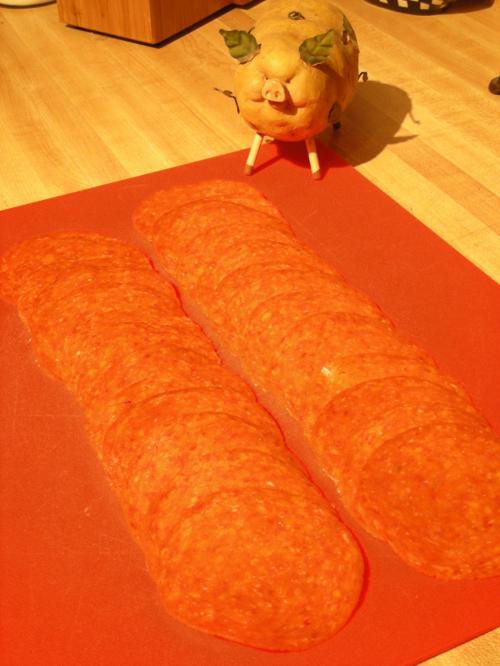 Place wax paper or parchment paper on baking sheet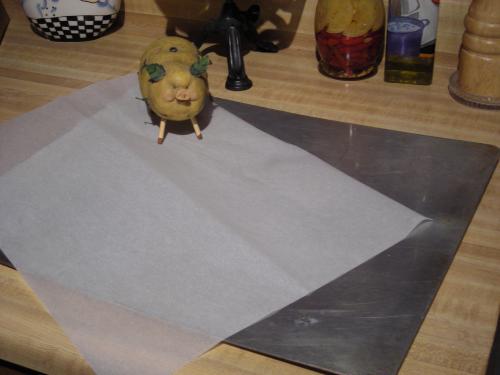 Stretch bread dough out as shown, being careful not to tear the dough.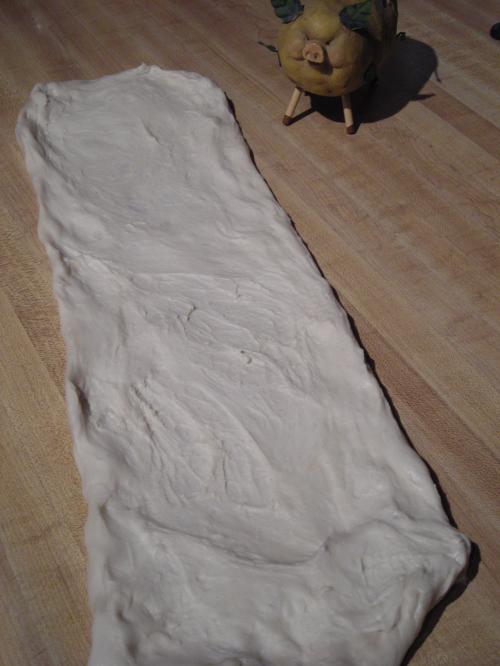 Place first layer of pepperoni down on bread dough.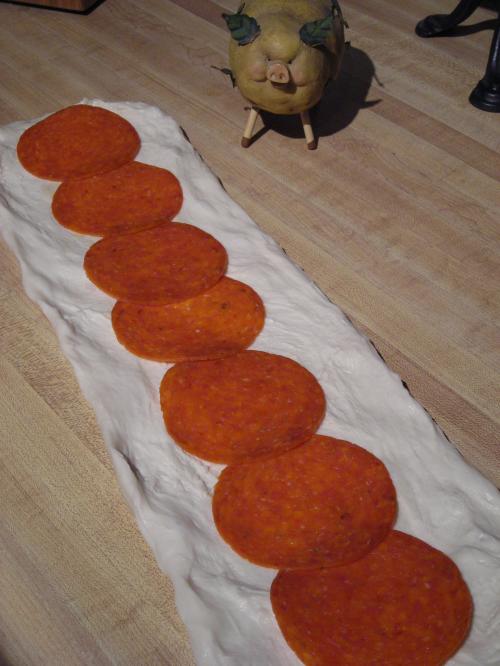 Follow suit by laying first layer of mozzarella on top of pepperoni.
Fold 1 side of bread dough over the pepperoni and mozzarella.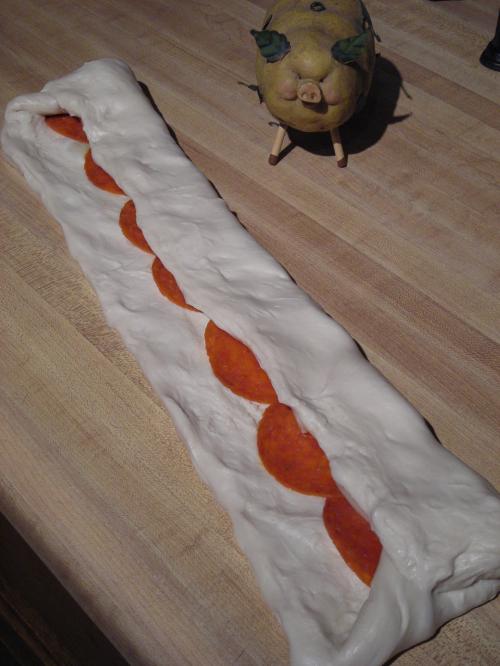 Place second layer of pepperoni and mozzarella down on top of bread dough.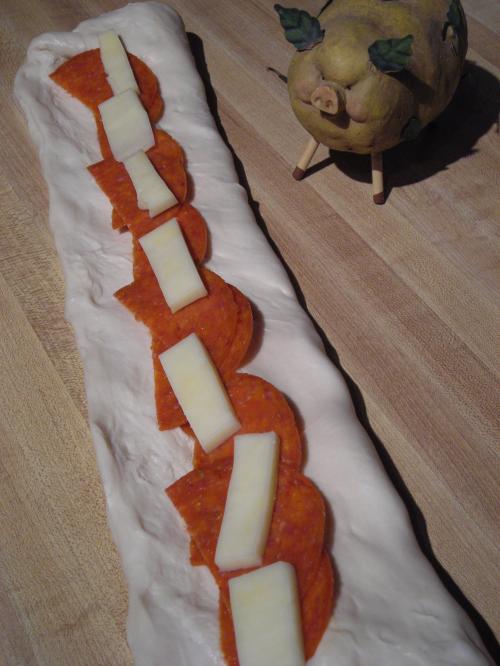 Fold 2nd side of bread dough over and pinch the sides.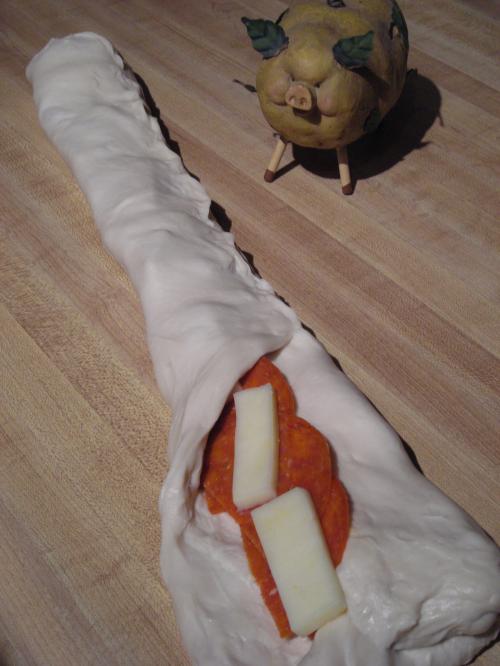 Lay unbaked pepperoni bread on baking sheet, seam side down.
Sprinkle top of dough with parmesan or grated cheese of your choice.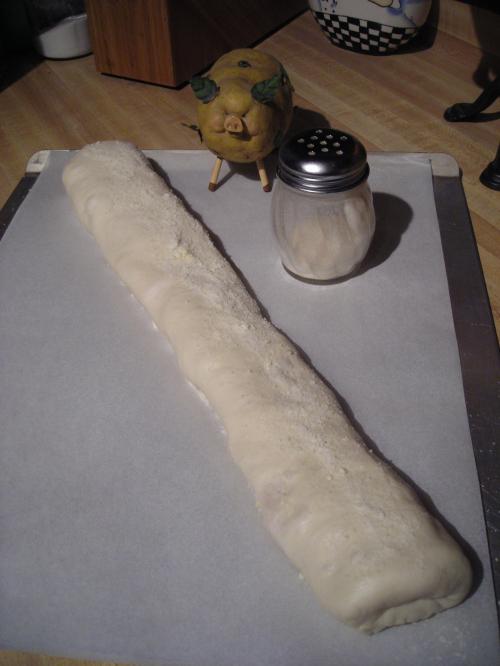 Make sure your oven is holding steady at 350 degrees and place your baking sheets in for 30-35 minutes until golden brown.
Place 2 tablespoons of butter into a microwave safe cup and heat until melted.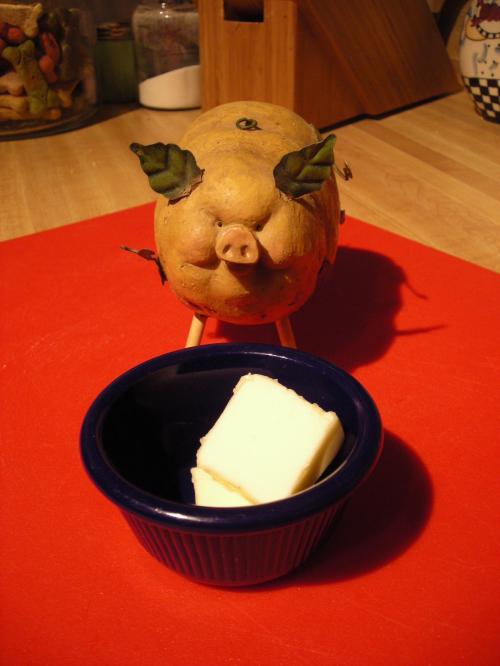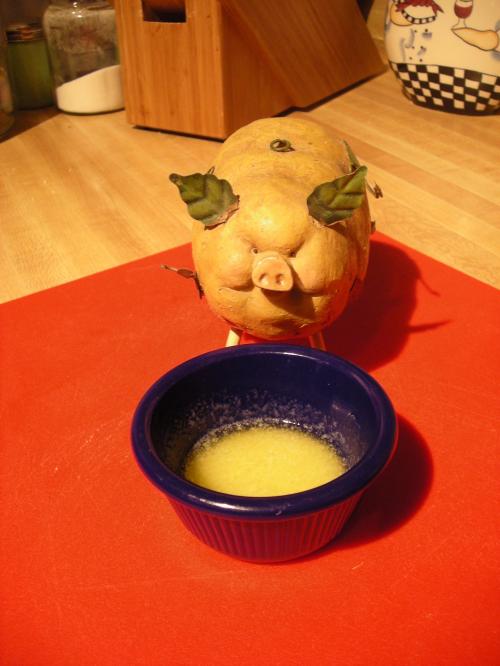 Drizzle melted butter over baked pepperoni bread.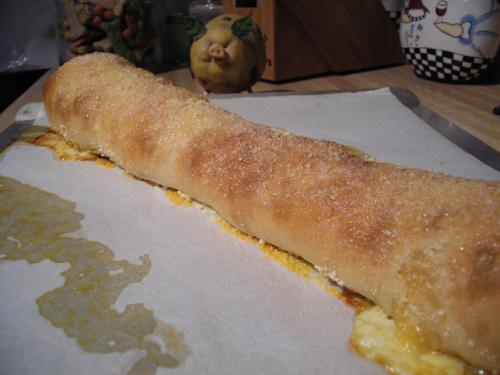 Cool and cut to serve.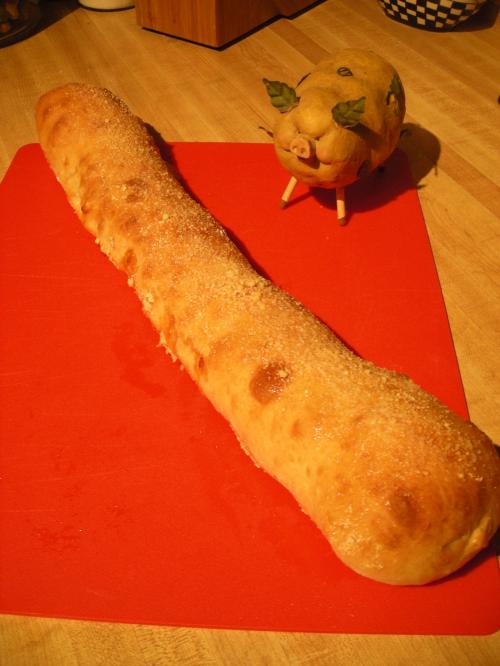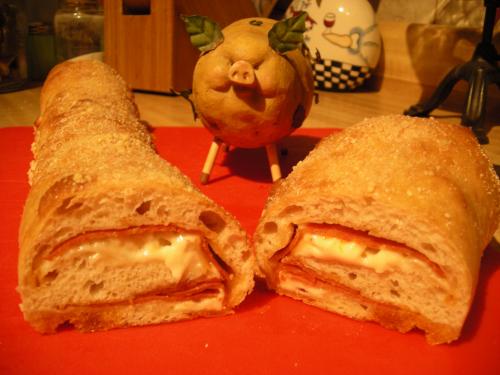 Enjoy plain or get crazy with ranch or marinara sauce!