Zucchini and Potatoes in Curry Sauce
Beeing a vegetarian is the best way to enjoy a good health! Using fruits and vegetables you can try a different menu everyday, without getting fat or spend your money on food day by day.It is quick,easy and healthy!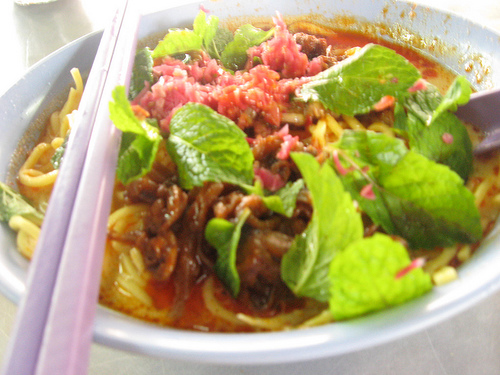 Makes 4 servings
4 small zucchini (about 16 ounces)
2 medium potatoes (about 10 ounces)
1 medium tomato
1 small onion
1/4 cup vegetable oil
2 teaspoons finely chopped garlic
1 tablespoon curry powder
2 teaspoons dark soy sauce
1 teaspoon sugar
Cut zucchini into 3/4-inch pieces. Cut potatoes into 3/4-inch pieces. Place tomato in boiling water; boil 30 seconds. Immediately rinse in cold water. Peel tomato; cut into 1/2-inch pieces. Cut onion into 1/2-inch pieces.
Heat wok until very hot. Add 2 tablespoons vegetable oil; tilt wok to coat side. Reduce heat to medium. Add potatoes; stir-fry about 4 minutes or until light brown. Remove potatoes from wok with slotted spoon; drain on paper towels.
Heat remaining oil in wok until hot. Add onion, garlic and curry powder; stir-fry until onion is tender. Add zucchini and tomato; stir-fry 2 minutes. Add potatoes, soy sauce and sugar; stir-fry 1 minute.
**Adding soy sauce makes the dish uniquely Far Eastern. It is important that curry powder be cooked (rather than added after cooking) to bring out the rich flavor of this spice mixture.
What did you think of this tutorial?